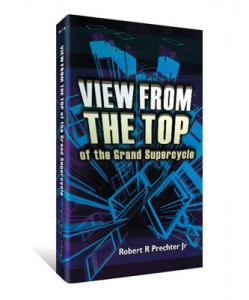 View from the Top of the Grand Supercycle
Key essays from Robert Prechter, Peter Kendall and media writers
View From The Top includes key essays from Robert Prechter, Peter Kendall and media writers who were on the scene in 1997-2000, when it mattered. It includes a timing forecast for the ferocious bear market ahead. Just as important, the book spells out the mistakes along the way, and what you can learn to help avoid those errors in the future.
Hardback: 191 pages | Published: 2003 (New Classics Library) | ISBN: 978-0932750556
Orders fulfilled by elliottwave.com
To inquire about discounts and bulk orders, use our contact form here.